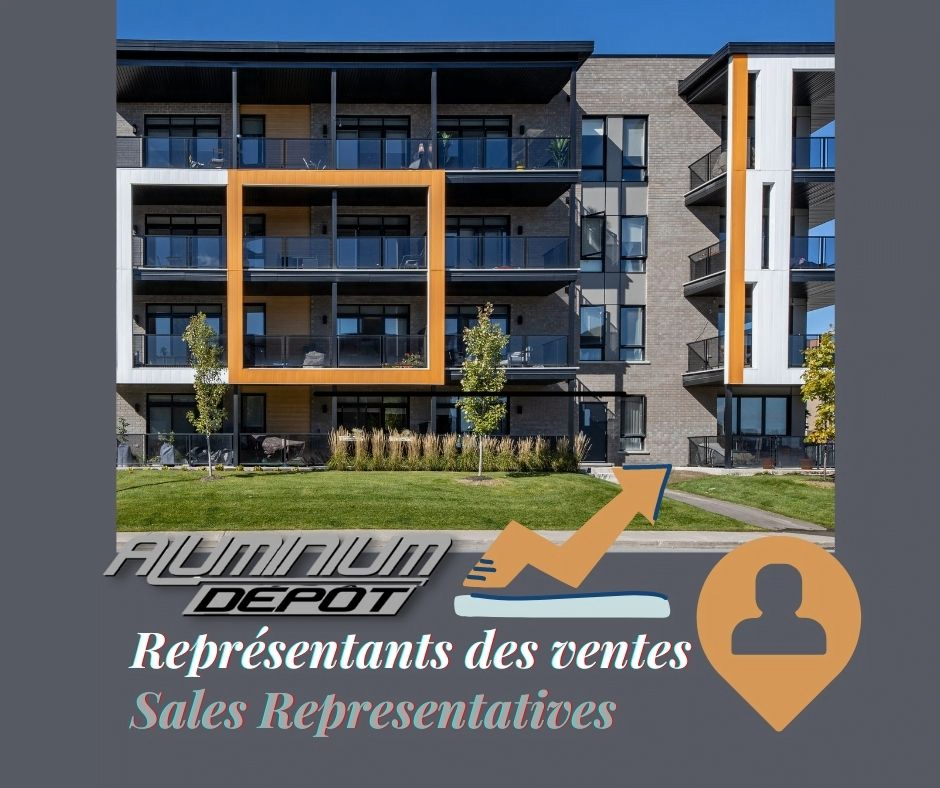 ALDG, Ottawa, Kingston is looking for Sales Representatives, Installers, Marketers, New Product Development and Innovation Specialists.
We are in the process of expanding our business in the Ottawa and Kingston areas.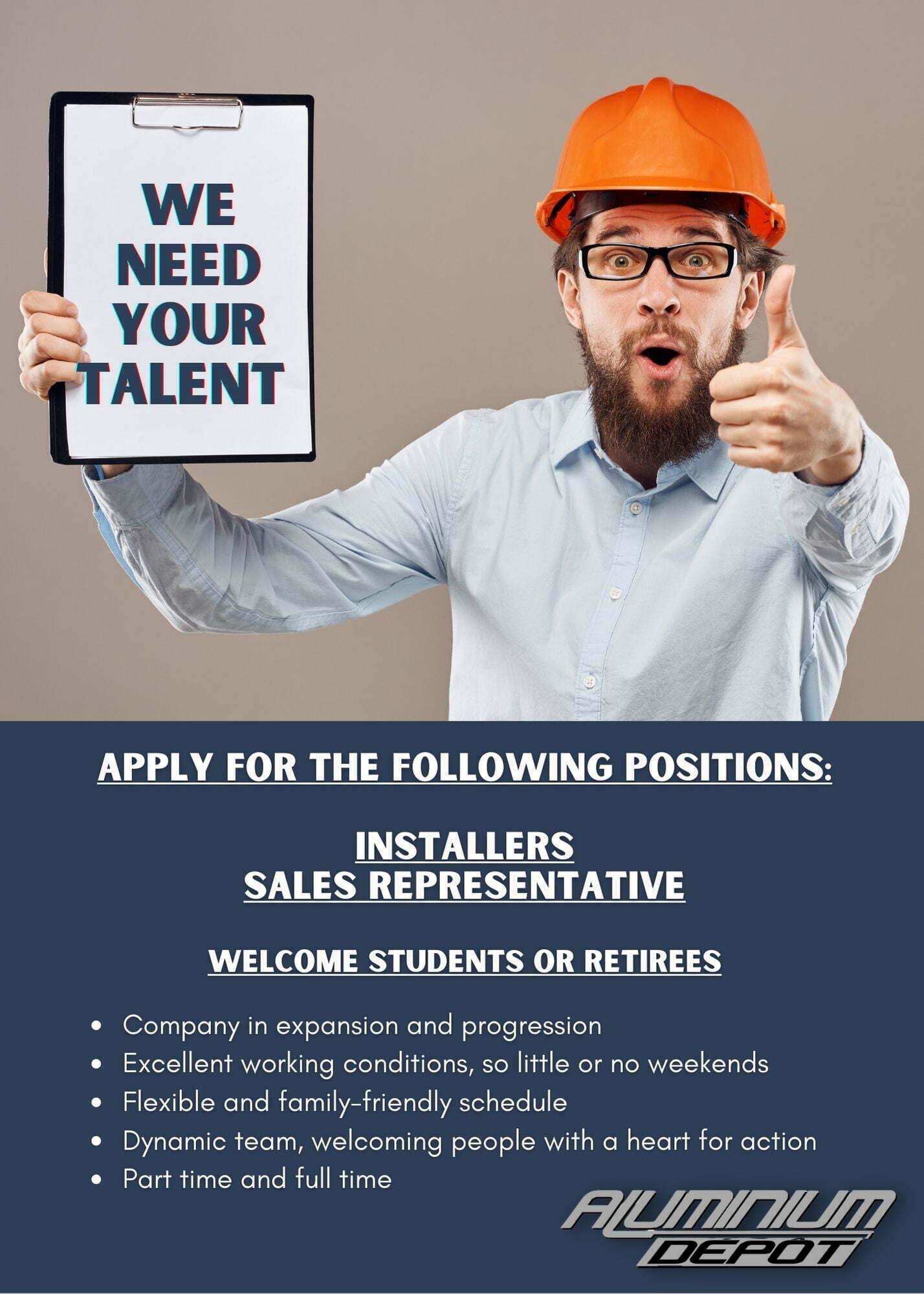 We are the most PRODUCTIVE and COMPETITIVE manufacturer of aluminum railings, structures and flooring in Gatineau and Ottawa.  And we are developing new markets.  
Your success within our company will depend only on the degree of your appetite, your rigour and desire to innovate with our contracting customers or the residents you will target!
The qualities we are looking for:
You need financial success, you are customer focused, bilingual, self-starter and most importantly, you are driven to expand your talent.  Excellent positive attitude and most importantly team player!
Your related expertise :  
Basic understanding of the construction industry, building codes or areas related to railing, decking, stairs and fencing.
APPLY NOW
How do we work at ALDG? As a TEAM!
SIMPLICITY, AUTONOMY, EFFICIENCY and above all, PROSPERITY for all are privileged.
ALDG is an employer that promotes equity.
Students, interns or retirees are welcome.
Contact ALDG to submit your application.
We offer:
Competitive salaries

Healthy work environment

Opportunities for advancement

Company in expansion and progression

Excellent working conditions, so little or no weekends

Flexible and family-friendly schedule

Dynamic team, welcoming people with a heart for action

Part time and full time
Apply for the following positions
Installers

Sales Representative

Marketing and social media specialist

Innovation officer, new product research